How To Get Your Dog To Listen To You Anywhere You Go - Around Any Distraction


Do you want a dog that listens to your commands wherever you go?
Imagine: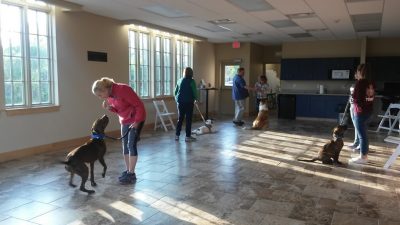 Walking your dog on leash without pulling
Your dog coming when called… every time
Your dog listening to your command the first time
Your dog responding to your commands around any kind of distraction
Your dog listening to your commands without food or bribery
Never having to scream or get upset with your dog
No more excessive barking
Your dog stops chewing on your belongings
Your dog never jumps on anyone again
Our training classes show and instruct dog owners on how to turn the most unruly dog into a polite, well-mannered family member everyone loves to be around. Your dog will learn how to listen to you though a training program developed on trust and understanding.
Want to get started in one of Eric Letendre's group training classes? Look at the schedule to see which class fits your schedule. Call 774-319-6351 to register.