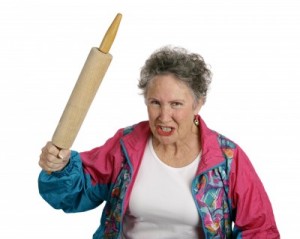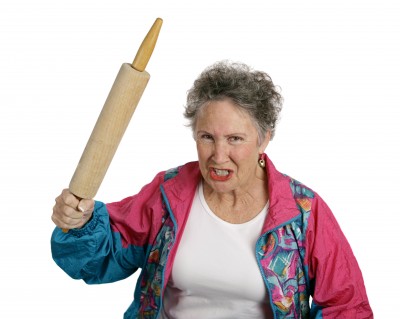 Sooooo….
….every once in awhile I get a complaint.
YES!
You read that correct. Your friend, your hero, your pal The Amazing Dog Training Man gets a (GASP)…complaint.
Someone actually takes the time to write and complain about the FREE dog training information that I make available.
Free information like this hard hitting, highly educational, extremely entertaining daily email.
Or the 300+ videos that I have taken the time to make, edit and upload to YouTube for anyone to view.
Just yesterday this came into ADTM central headquarters:
"I really don't agree with the way you train dogs. I also don't think you are a very good dog trainer."
HA!
Or this one that came in:
"You are not actually giving me any information, only advertising for your "Inner Circle" which I will not join. I am on a fixed income and food stamps."
This one cracked me up.
Here is a quick recap of the emails I have sent over the past few weeks. You can find any of them on my blog:
Fall Out From Positive Reinforcement – this email described how you may not get the results you're looking for using just positive reinforcement. That positive reinforcement is great BUT it has limitations.
How To STOP Jumping – This lesson described that if you want to stop jumping everyone in the house has to be consistent. That most jumping problems result from the dog being confused.
What would you consider America's most sacred document? In this email I gave a very detailed description on how you need to manage your dog's behavior. There are detailed instructions on how controlling your dog's environment will help the dog learn the rules of the house.
Please Help This Dog – Oh yeah, this one. This email I gave away my Good K9 Manners course to anyone that made a donation of ANY size. I sell this course for $39.00 but gave it to anyone that made a donation as little as $1.00!
So here's the deal Sparky.
If you don't like the emails that I write you can unsubscribe. I never add any names to my list. The only way you get here is by signing up.
If you don't like what I have to say, let's part ways and you can click the unsubscribe link at the bottom of this email.
If you like what I have to say, stay tuned and keep reading.
And if you want to hang with the big dogs in the tall grass, become a member of the Dog Training Inner Circle.
You can become a member for just $1.00!
Peace!
Eric