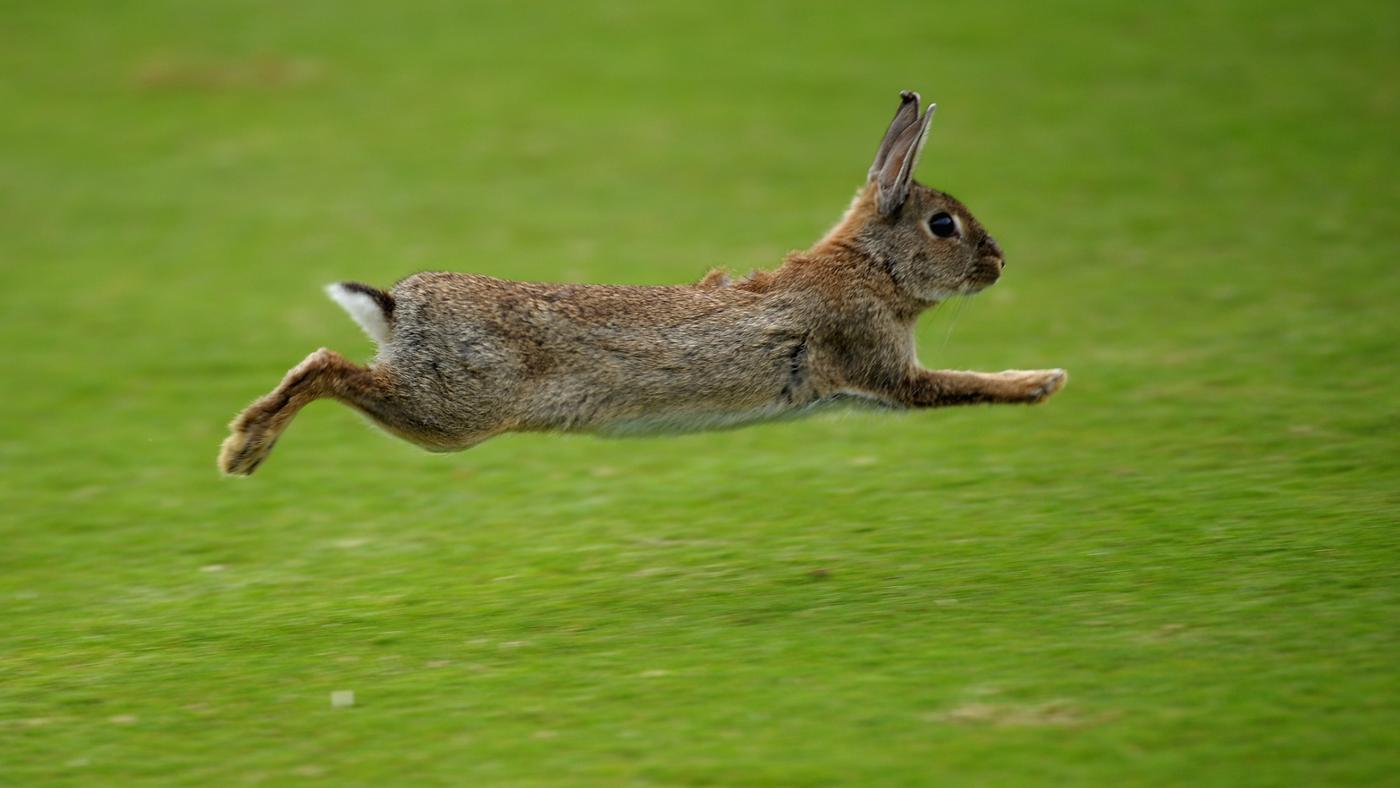 In 1807 the most powerful man in the world was Napoleon.
And in after signing a treaty with Russia ending a war between the two countries Napoleon thought a rabbit hunt would be a great way to celebrate.
Little did he know that they would attack him and he would have to retreat from the hunting fields.
Here is what happened.
About 3000 rabbits were rounded up and dumped into the fields that Napoleon and his top brass were going to hunt. The rabbits were released from their cages and the hunt was on.
But here is the strange part, the rabbits didn't scurry away. Instead hundreds of fuzzy, little bunnies headed straight at Napoleon and his posse.
At first Napoleon and his crew got a chuckle out of the all of them charging them. But the hordes of long eared, furry little creatures didn't stop. They came straight on and went right up Napoleon's leg and swarmed him and his men.
After trying to swat them away they quickly discovered that they were swamped and there was only one course of action….
…..retreat.
Napoleon and his crew hopped in the coach and hauled it out of there.
Strange but true story and here is why it happened.
The rabbits were gathered up from local farmers and they were tame. They were not afraid of Napoleon and his men. They looked at them as waiters bringing them their lunch.
No manners, no respect, just one look and it was FEED ME for the bunnies.
Which is why you have to teach your dog manners. Your dog has to learn and understand that you are NOT just a food dispenser. I use food to train and it is a great way to reward and reinforce behavior.
I have met plenty of dogs that needed to learn some manners and acted like the rabbits going after Napoleon.
The best way to train your dog to have good manners is the American Kennel Club's Canine Good Citizen Program.
The Canine Good Citizen Program will teach your dog to behave around other dogs, people, distractions and more.
The Canine Good Citizen Program is starting this Saturday June 11th at Diamond in the Ruff located at 111 Middle Road in Acushnet.
Space it limited but you can still get in. If you'd like to reserve your place in class call me at 774-319-6351 or email me at eric@amazingdogtrainingman.com.
All the best,
Eric