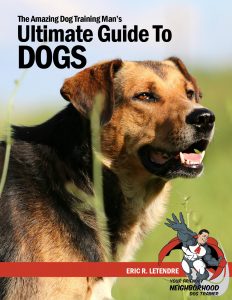 Last week I sent an email for your comments.
I promised everyone that filled out the survey I would send my ebook "The Ultimate Guide To Dogs."
The response was a little overwhelming. I received way more responses than I expected.
I sat down with my chief of staff and decided to make an executive decision. Since this is the month of Thanksgiving as an expression of gratitude I have decided to send everyone on the list the ebook.
Thanks for all the kind comments.
Thank you for the referrals.
Thank you for your patronage.
Thank you and I hope you enjoy the ebook.
Ultimate Guide To Dogs
All the best,

Eric