FREE Dog Training DVD For
Swansea, MA Dog Owners
Dear Swansea Dog Owner,
Swansea is a great place to have a dog. I spent my summers as a kid playing on the Lee's River.
I started teaching dog obedience and puppy classes to Swansea dog lovers way back in 1995.
I recently produced a dog training DVD and I'm going to give it to you, FREE! (No, that is not a typo, I am going to send it to you for FREE!)
It's called, "How To Train Your Dog The Quick And Easy Way."
Why am I giving the DVD (to you) for FREE?
Because I want to help. I was once a struggling dog owner and did not know what to do or who to listen to when it came to training my dog.
I have also worked in dog shelters for years and know that the number one reason dogs end up in shelters is due to behavior problems.
Once you get the DVD you'll learn: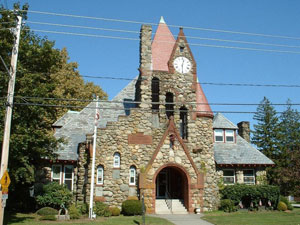 The one thing you have to know about using rewards. (Using rewards the right way can be extremely effective, done the wrong way and your training can self destruct.)
What German Dog Trainers know about teaching the come command that most other trainers don't. (And how to use this secret to get maximum training results.)
Simple psychological "tricks" that teach your dog that you are the pack leader. (You can teach your dog that you are the leader without ever using force or harmful techniques.)
Exactly what to do in your first training session that can 1.) Bond your dog to you right away 2.) Develop trust between you and your dog 3.) Get your dog to respond every time he hears his name.
How to avoid the 5 biggest dog training myths that have been taught over the last 50 years. (Scary thing is... many dog trainers still teach these myths. Yet in most cases, these myths can actually harm your dog.)
And much, much more...
If you want your DVD, you need to fill out the form below and I'll mail it to you immediately.
*Please note that the DVD is only available to dog owners that live in Bristol County MA, Plymouth County MA, or Newport County RI. If you live outside of these areas, please visit AmazingDogTrainingMan.com and request our free report, "101 Ways to Improve Your Dog's Behavior."
What dog owners have to say about training their dogs with Eric Letendre: